Change Control Management
Software
Create a clear path for the request, approval and implementation of modifications, empowering your whole company to participate in changes.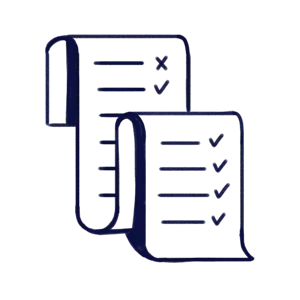 Does your team view
change as a hurdle?
The only thing that's certain in life is change, and it's fundamental to the evolution of any company. Yet, many people are reluctant to shift how they've learnt to do things. How do you stimulate your team to not only cooperate but positively embrace change?
Define & oversee
change processes
Determine and plan
change requests
Our module allows you to carefully document the change, including risk & impact assessment, cost estimate, and creating the necessary task pipeline to actually carry out the change. Tasks can be individually assigned to whoever is responsible. If the task requires a document update in the Document Control module, the integration between both of these modules makes it easy to include these documents and enables full traceability within both modules.

Implement changes and
record proof
Once a change request has been approved, task notifications are sent out automatically to those responsible for each task. The right people can then sign off and upload proof, which maintains accountability.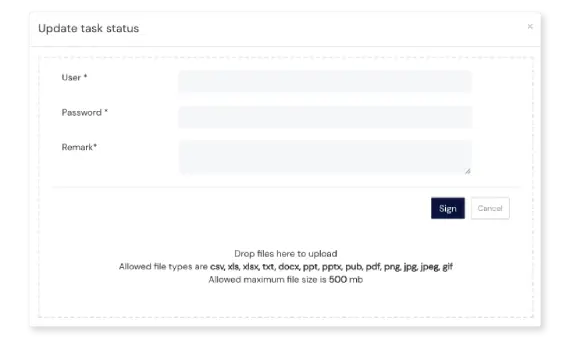 Integration with
Document Control


and

CAPAs
Trigger
document updates

as part of a change request

If a change request task requires an update of documentation in the Document Control module, the integration between both modules makes it easy to include these documents and have full traceability within both modules.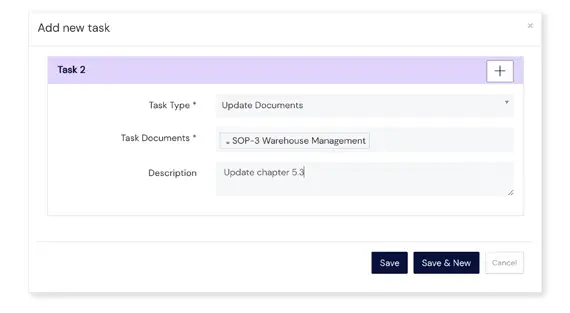 Link to
CAPAs
Change requests might be triggered by a Corrective and Preventive Action (CAPA). To make things easier as well as traceable, we've made it possible to link CAPAs to specific change requests.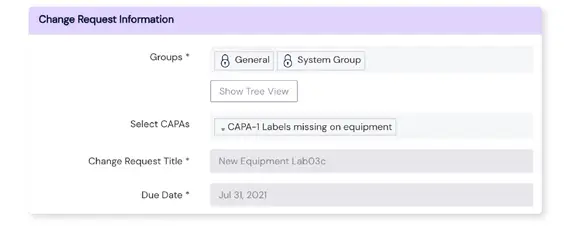 What
Our Customers

Say

Scilife's Change Control module is a hit with Life Science companies!
The change control module helped us streamline and implement changes faster by creating a workflow that involved key stakeholders. It created an effective communication strategy!
Achal Deo
Director, Quality & Regulatory at Pendulum
Scilife's Change Control module gives us the opportunity to manage change requests in an efficient and compliant way. When raising a change we can easily create specific tasks and assign them to our users, which can then confirm and sign off directly in the system after execution of the task. The flexibility to link changes to other Scilife modules like CAPA's, Audits and Qualifications ensures we can rapidly trace all linked information about a change request.
Astrid Thorissen
Global Healthcare Quality Manager at Yusen Logistics
Managing product changes is challenging since different departments are involved. The impact/risk assessment and approval flow are certainly assets of the Change module. But the biggest advantage for Novosanis was that deadline were better achieved. Since tasks can be follow-up in the Change Control module but also very easily on the personal dashboard. Reminders are sent automatically by Scilife.
Dorien Willemen
Quality Manager at Novosanis
Frequently Asked
Questions
Find answers to the most common questions about Change Control from our Scilife customers.
Is your question not listed?
Get in touch!
Once a change request is created it gets the Created status. In this status you can keep editing the change request until it is finished, after which the creator changes the status to Under Signing by Approver.
Once approvers have signed off, the change request is then put in the Implementing status. During this status, tasks need to be executed and signed off by each task responsible. When the last task is done, the status is changed automatically to the Under Signing by QA status. QA then decides if it can be closed or if there's something missing and we need to go back to the implementing status until everything looks good and the change request is closed.
That's configurable in the Change Control module settings. So you can turn this requirement ON or OFF depending on your needs.
Some companies find this step redundant because QA already needs to sign off the whole change request with all its finished tasks, at the end of the implementation. But if you find this useful, you can certainly turn this requirement ON.
Well, the Change Control module does not have a "Change Request Types" layer like the Document Control module or the Events module in which something like this could be offered.
But you can simply use the "clone" functionality to create a new change request starting from an existing change request. Simply go to a similar change request and click on the Clone icon. This will generate a new change request with the exact same configuration which you can then amend and save.
There are 4 types of users in Scilife: administrators, managers, regular users and read-only users.
All users, except for the read-only type of users, can create and participate in a change request and its different tasks, as long as they have access to the Change Control module.
Yes, you can upload files to a change request on multiple occasions. For starters, when defining and documenting your change request you can upload attachments linked to several fields like the main description, the reason for change, the impact field and the risk analysis.
Also when defining tasks you can upload an attachment for each task and when executing a task you can upload attachments as proof.
As there are many places where you can upload files, all these files can be conveniently found on the Files tab of the change request, where they are listed together with an indication to where each file was uploaded.
Yes, sometimes you cannot foresee all necessary tasks during the definition of the change request. Therefore, you can indeed still create and assign additional tasks during the implementation phase, if needed.
No, you can't. Once a change request is signed off and closed, it cannot be reopened.
Yes, you can limit access in 2 different ways:>
1. You can limit access by deactivating access to the Change Control module for a specific user.
2. You can also use the Groups functionality:
Users can only view and work on change requests if the change request in question is placed in a group to which the user has access.