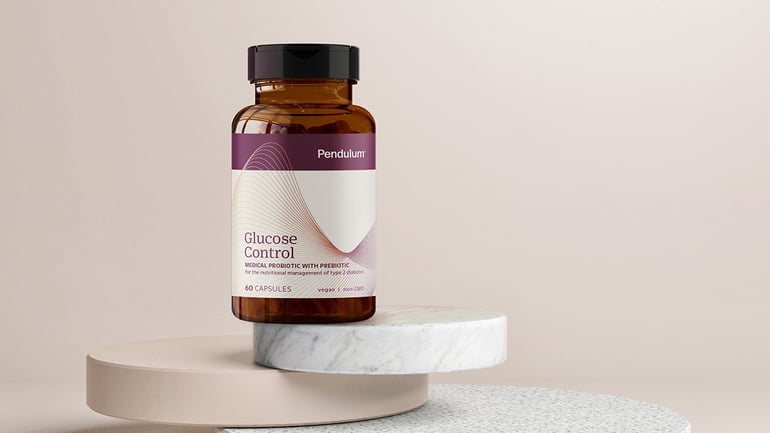 Pendulum's medical probiotic designed for the dietary management of type 2 diabetes | Source: Pendulum's website
About
Pendulum
Pendulum Therapeutics manufactures probiotics as a food ingredient as well as for dietary supplements. As a team of scientists, doctors and innovators, Pendulum is passionate about finding revolutionary, safe, and effective solutions to ailments linked to gut health. From their San Francisco headquarters, Pendulum has a simple mission: improve the lives of millions through microbiome products.

With such a mission and so much at stake, Pendulum needs the highest level of Quality Assurance. As well as having QA professionals with great experience and knowledge, this also means having the right Quality Management System. To find out how Scilife has benefited Pendulum, our Customer Success Representative, Fabiola Samueli talked with Quality Manager, Lisa Huang, and QA Specialist, Cianna Sera.
The
Search
When Pendulum first started out, they were using Google docs, Google drive and docusign for their QA workflows and processes. As Quality Manager, Lisa Huang explained why they needed to change:
"We needed a more centralized location and controlled space to share CAPA change, request training and documents."
So, they searched for different eQMS solutions that met their Quality and budgetary requirements. And for the last four years, Pendulum has been using Scilife.
The
Set-up
At the time of setting up with Scilife, the QA team at Pendulum only had a handful of documents to transfer into the new, digital platform, so it was fairly easy. As QA Specialist, Cianna Senna outlined how they implemented Scilife:
"It was pretty user-friendly in that we're able to use Microsoft Word. We would just transfer our documents, copy and paste them from what was our Google document into a Microsoft Word document and save right into the Scilife system, so it was a really nice, easy transition for us."
Apart from the smooth transition, Cianna also appreciated the support the QA team received from Scilife:
"From the beginning, the team at Scilife has stayed connected with us pretty much through everything. When we have tickets, customer support is very communicative about what that ticket is and what the status is, which is very nice."
Cianna also commented that onboarding training videos were very useful as it walked her through every single module. Lisa added to this:
"The other thing is the Knowledge Base documents. Those are very helpful when it comes to looking for quick, troubleshooting help when you don't actually need to submit a ticket."
Favorite

Features
With the initial setup so smooth, and with Pendulum using Scilife for four years, we wanted to know what their favorite features were. The first thing that Cianna mentioned was the user-friendly search function:
"It's very search friendly within documents. With all our changes that are occurring in such a fast-paced environment that we have here, we have a lot going on. So being able to search for something in the search bar makes it really, really easy and more efficient for us."
Cianna went on to provide an example with document control, explaining how being able to obtain electronic signatures and ensure there is version control helped them maintain 21 CFR compliance.