Risk Management
Software
Risk management broken down into steps that suddenly become a lot simpler and more user-friendly, and most importantly accessible and doable by everyone.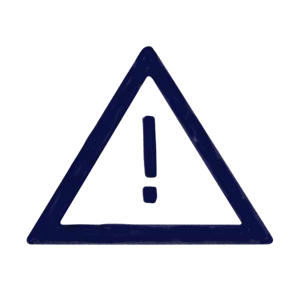 Risk management is
time consuming

and

cumbersome
Let's face the facts. Risk assessment is a drag. Employees hasten through risk assessment processes, or try to avoid them completely. This increases the risk for serious problems later on, and lessens the opportunities for improvement.
Centralized processes

fortify safety
and efficiency
Manage the full risk assessment process within Scilife -
no more Excel!
Finally, there's no need to upload your risk assessments from external programs like Excel anymore. Create risks directly in our user-friendly Risk Assessment module and push them through the mitigation, review, and approval stages seamlessly.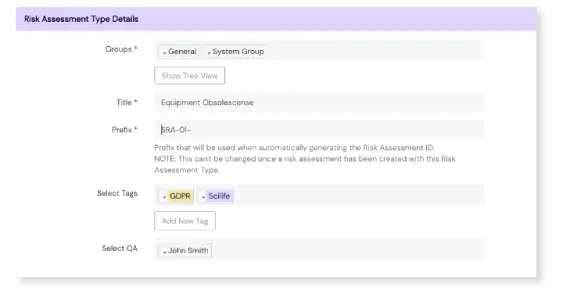 Link risk assessments

to anything

Link any risk assessment you want to deviations, non-conformities, CAPAs, or audits in our other Scilife modules. Our Risk Assessment module integrates smoothly with other modules, elements, and processes so you have everything in one easy-to-manage central location.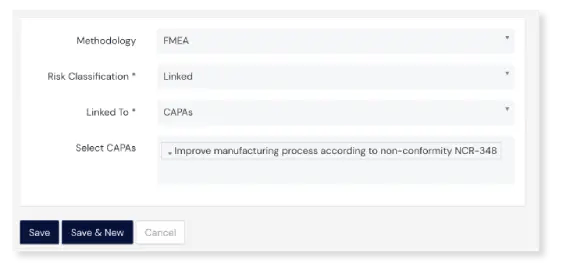 Tailor to your needs through
total customization
Our module leaves it up to you. Set up manual scoring, or let our module do the heavy lifting by automating the risk score through predefined questions and answers, ideal for optimal objectivity.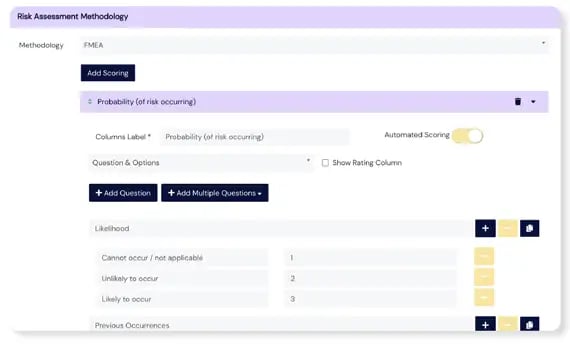 Keep on top of recurrent risk
assessments
Set up
periodic reviews
For peace of mind, easily configure recurring reviews of any risk assessments to ensure these are not forgotten or performed late. Our module has version control in place so you maintain full governance over previous versions of any risk assessment.