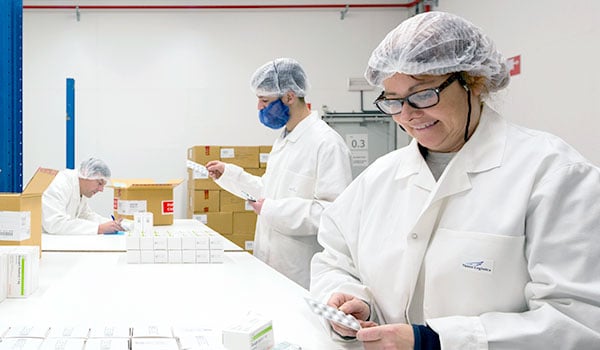 Yusen Logistics is a big name in the transportation industry. It is a Japanese company headquartered in Tokyo. It successfully provides services to multiple Industries, including Aerospace, Automotive, Technology and Healthcare.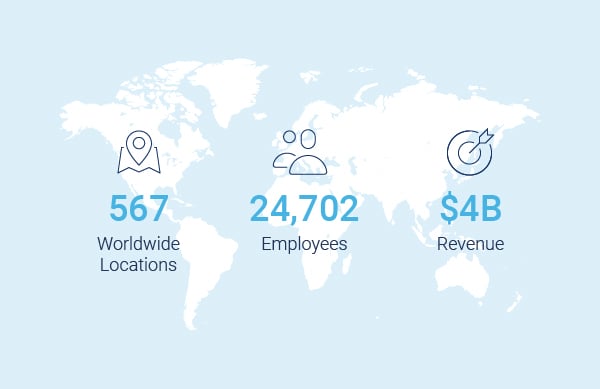 The Yusen healthcare vertical has been using Scilife for more than a year. It is critical that product integrity is maintained from the manufacturing facility right until the end user. Companies like Yusen achieve this by ensuring compliance to Good Distribution Practices (GDP) as per the Guidelines issued by the European Commission.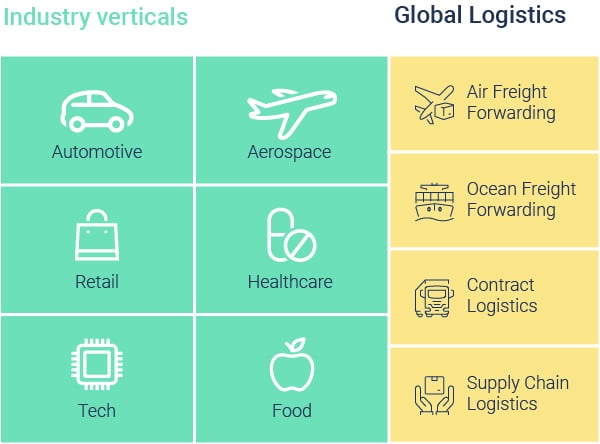 Our Customer Success Manager Trine Michelsen spoke with Astrid Thorissen, the Global Healthcare Quality Manager and Suzanne Parish, the European Healthcare Quality Manager of Yusen Logistics to learn more about their experience with Scilife™ so far and understand why they opted for Scilife's centralized e-Quality Management Solution (e-QMS).
Who is the customer
For an organization as large as Yusen, the customer is not only the external customer but also the internal stakeholder who relies on all other functions to provide a high-quality and reliable service. When all the functions within the organization work together effectively, it naturally leads to better customer experience for the external customers. That is the reason why internal customer experience is equally important as that of external customer experience.
The Biggest Challenge
Like any other multinational company, the pros of having a global presence come with the cons of localized fragmented practices and this was also a major pain point in Yusen's case. One can easily imagine how the fragmented localised practices can create challenges to provide a truly globally harmonized approach and output for the Customer.
"Before implementing Scilife everyone had their own somewhat fragmented local practices. Implementation of Scilife has helped standardise global work flows and provided a platform for implementation of best practice. This is proving useful to improve the internal as well as external customer experience."
Suzanne Parish
European Healthcare Quality Manager of Yusen Logistics
Choosing the right Solution
Being the Global Healthcare Quality Manager, Astrid Thorissen was personally involved in the decision making process for choosing the right e-Quality Management Solution (e-QMS). During the discussion with our Customer Success Manager, Astrid Thorissen candidly shares that the key reason why they chose Scilife™ as the e-QMS solution over many other solutions was that they found it very easy to use.

They were searching for a solution which wasn't very complex but was good enough to meet the requirements of GDP. Astrid Thorissen's opinion makes absolute sense from a managerial perspective as implementing change in an organization as large as Yusen is a challenging task. People will happily embrace the change, if and only if, the new solution is easy to understand and access.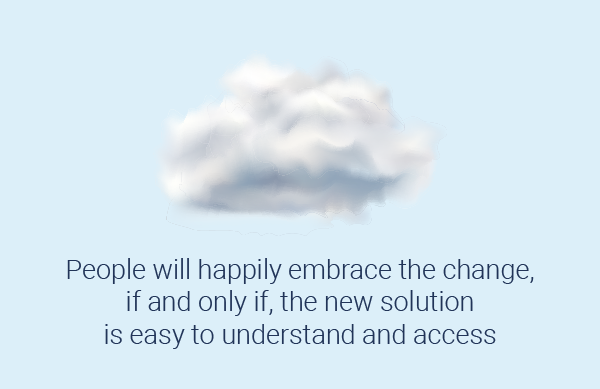 How was the transition?
"For most employees it took about 6 to 8 weeks to get used to Scilife so for the majority, the transition was very easy. There were a few that found it a bit more challenging which is normal considering a change like this is always hard. This number would have been much higher if we had opted for a more complex solution."
Astrid Thorissen
Global Healthcare Quality Manager at Yusen Logistics
It wasn't without challenge but Yusen rapidly went through a learning cycle regarding data migration and user training which contributed to standardizing practices across all their locations.
How was the transition planned?
A large change like this must be strategically implemented. Therefore we tried to understand how Yusen successfully handled the transition. We understood that the transition was planned in phases to ensure implementation resources could effectively support users and learnings were fed-back into the process for future country implementations. Yusen Logistics chose two main territories, namely United Kingdom and Benelux to implement the transition first.
What were the Positive Effects?
The four main positive effects that Yusen observed as a result of implementing Scilife™ are as follows:


Improved Customer Experience:

As stated earlier the localized fragmented practices were the major pain point in harmonizing the practices across locations. That is why, standardization of the practices using Scilife™ proved to be useful in improved internal as well as external customer experience.



Improved Operational Efficiency:

Astrid Thorissen and Suzanne Parish state that with implementation of Scilife™ they can see real-time information about the Status Quo. Historically, information had to be obtained from multiple sources but now everyone can check the progress in real time. This has improved the operational efficiency.



Sustainable Solution Despite COVID-19:

Suzanne Parish and Astrid Thorissen don't forget to mention that Scilife™ has proved to be really useful during the Covid19 pandemic as all the data has been available on the cloud their work remained unaffected despite the remote working norms.



Error Reduction:

Suzanne Parish and Astrid Thorissen have also noticed reduction in documentation errors via the automated workflow versus the historic manual processes.
Best Features
When asked about what Scilife™ features they like the most, we learnt that cross-linking between the modules is their favorite feature. This is because, if QMS items like CAPAs and Events (Deviations/Complaints) are linked to each other it provides a robust audit trail, supporting users to ensure the correct end-to-end workflows are achieved. It is also unlikely to refer to outdated documents as potentially might be the risk when using manual systems.

Another favorite feature that Yusen finds worthy of mentioning is the ability to bucket or divide information into different groups. They effectively used this feature to divide information into regional level, country level and global level.
Soft Savings
When asked about the increase in revenue, we got the feedback that the revenue increase is yet to be accurately measured but it has definitely helped in the soft savings by providing better service to internal as well as external customers.
Advice to other Companies
To help other companies implement Scilife seamlessly we have got valuable advice from the Yusen healthcare team:
Yusen team advises that it is best to align the process as much as possible before one moves to Scilife.

This can be done by carefully looking at the internal processes and streamlining the workflows. Speaking about their own experience, they say that they had about 20,000 documents and they were well aware that they didn't need all of them.They spent their effort on cleansing the document while moving forward.
Other important advice they offer to new companies is that they should ensure that from the Administrator perspective the module and system configurations are assessed to meet your requirements prior to implementing them in your own production environment.
Conclusion
Our Customer Success Manager Trine Michelsen mentions that during the interaction with the Yusen team we were told that they always felt that their feedback was valued by Scilife™. They also mentioned that they found other e-QMS providers to be very rigid and less predisposed to listening and adapting to their customers.
"Yusen team were listened to and the product was re-developed based on feedback from them. They found Scilife very customer focused based on the daily, weekly and monthly interactions that they have with us.
Trine Michelsen
Customer Success Manager
In the end we feel really glad and proud that the flexibility and customer focused approach has worked so positively to have deeper business relationships with the Yusen Logistics team.