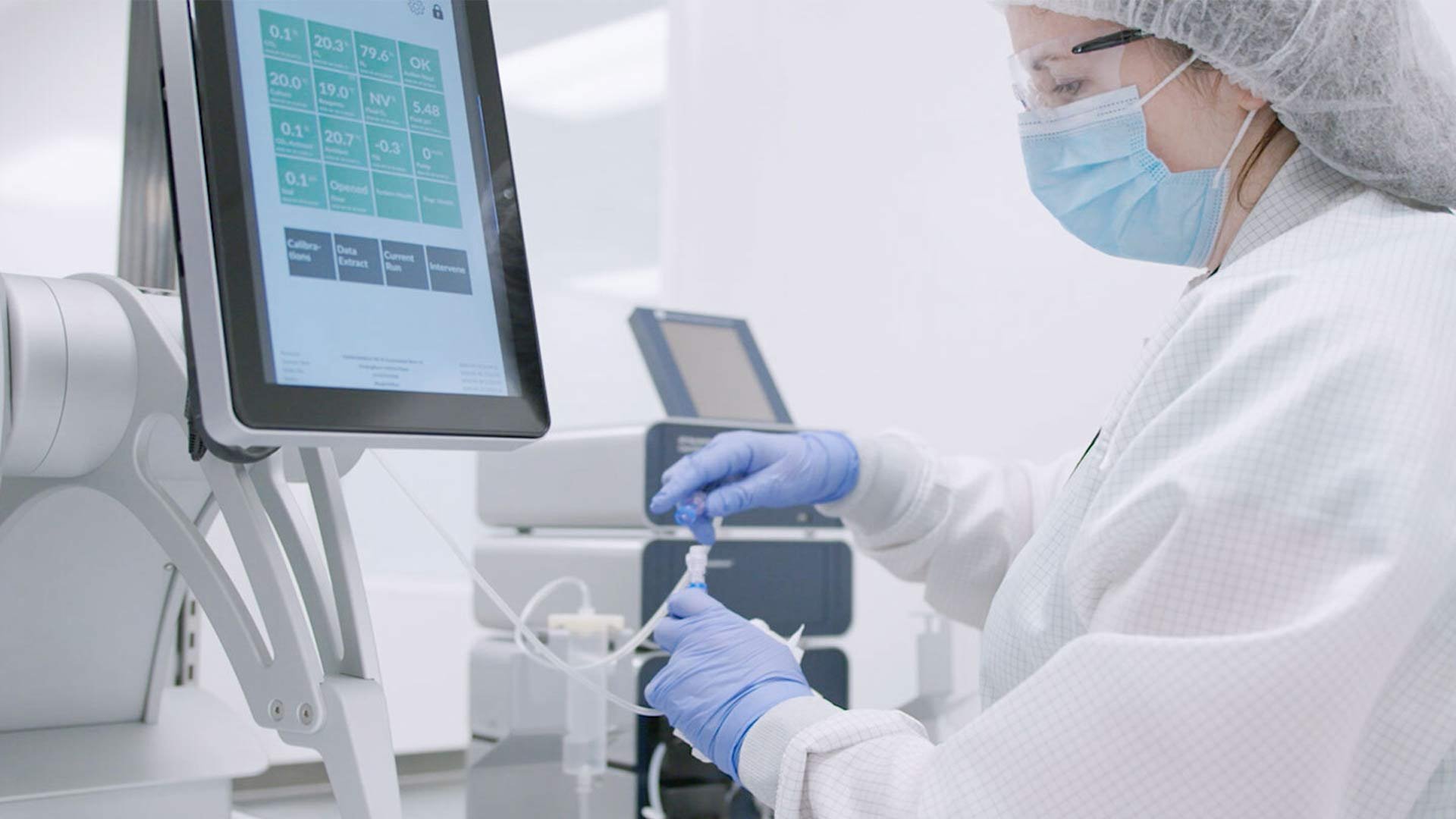 About
CellPoint
CellPoint enables clinicians to treat cancer faster. The company uses cutting-edge tech that rapidly engineers CAR T-cells using innovative real-time monitoring, all at the point-of-care. This bypasses lengthy manufacturing times and makes the treatment accessible for everyone. Based in the Netherlands, Cellpoint is a startup life science company that's growing fast, with an international customer base.
Neanke Bouwman, Director of Quality Assurance at CellPoint, met virtually with our customer success manager Trine Michelsen for a chat about their journey with Scilife as their eQMS thus far.
The

Challenges
A Web-based solution with remote compatibility was Neanke's main must-have when it came to looking for a quality management system for Cellpoint. The company is a young startup that launched mid-pandemic, so Neanke knows all about the importance of setting up operations to allow a fully digital way of working, right from the word go.
Building QMS documentation was another challenge that Neanke wanted the new software system to help with. Since Cellpoint was starting from scratch, she was on the lookout for a solution with intuitive workflows already in place that would make creating quality documents clear and structured right from the start.

The

Search
Neanke wanted to make the right choice of eQMS from the beginning, since Cellpoint was starting with a clean slate - able to grow in tandem with an eQMS, rather than having to import an existing paper system and have the system work around it.
'We had demos for several systems, but I thought of Scilife as by far the clearest and intuitive system of them all. It's intuitive and flexible, web-based, and modularly assignable per individual user. I think those are the key characteristics of Scilife that I appreciate the most.'
Scilife is fully web-based and modularly assignable to individual users which made it really attractive. On top of that, Scilife's pricing is tiered, this kept implementation and starting costs for Cellpoint to a minimum.
'In practice, more traditional quality management systems that will cost you a very high yearly fee from the very start. Would've been rather empty if you don't have a paper system to import. You pay for what you're not using'
Moreover, Neanke mentions that she was searching for systems containing existing quality document workflows to speed up designing GMP documents for Cellpoint, which Scilife accomplished.


'There is a flow available already that allowed us to move fast developing a quality system. It's an intuitive software package that helps everyone, even without much training, to see the obvious workflows.'
The

Set Up
When it came to implementing Scilife in her team, Neanke explains that it was a quick learning process. This was mainly thanks to the modern interface and user friendliness of the platform:
'It didn't take my team long to get used to Scilife, it was a matter of days. Because first of all, it's really intuitive. Second of all, you can always have a look at the workflow at any time. On top of that, you can hardly make mistakes in the system.'
Setting up was also a breeze thanks to Scilife's dedicated onboarding support, Neanke adds:
'Scilife's support especially has been very useful and customized. For starters, the recordings of the custom training videos have been very helpful, they help train multiple people at their own pace, without the requirement of a trainer even. Further on in the process, also the support desk is so adequate. Outstanding compared to any other support desks in general.'
Favourite Features
Realtime

document versions &

automatic

notifications
When asked about her favourite features within Scilife, Neanke explains that the instant sharing of updates in document versions with all remote partners at once and the automatic training notifications that are then sent out to the right users are most essential to Cellpoint's operations. Moreover, the documents being a hybrid between automated filled fields and digitally kept information makes the system efficient.
'We work with several remote partners and we need to provide them with up-to-date quality documents, Scilife serves as a great time-saver instead of sharing and managing controlled copies. As said, this is a key characteristic of Scilife that makes it possible at all for us to work the way we do.'
Extendable

features
Next, Neanke describes that she appreciates Scilife's modular structure. Starting with a few core features and expanding when needed, taking the system step-by-step as the company grows fitted CellPoints needs.
'Adding modules allows you to link between documents and for example deviations, equipment, or changes. That is what I appreciate compared to more conservative systems. It's better than paper and more efficient.'
Support desk & quick development

of new features
Neanke adds that she also appreciates Scilife's responsiveness to feature suggestions:
'It's great to see that comments and suggestions are adopted and implemented quickly by Scilife QbD. I think that shows a lot of commitment. The quick development is one of the strengths of the company in my opinion.'
Expert Advice
Trine asks what tips Neanke has for other companies or QA professionals on the lookout for a better digital system to manage their processes or a better eQMS. Neanke has excellent advice, and stresses the importance of asking several key questions:
'Looking into your company's future, what type of partners would you like to be involved in your quality management system? Choosing either a server-based or a web-based system to be able to share globally.'
Then,
'Depending on your existing quality system, Scilife offers a system that is easily implemented due to their predefined workflows.'
Finally,
'A provider offering a lot of support like Scilife is very valuable and can save the company a lot of time and money.'
The Results
Scilife has enabled Cellpoint to operate in a real-time, digital and location-independent way. Neanke is grateful that Scilife has been with Cellpoint from the very start to help the company not only streamline their quality processes but support the design of smarty-built and compliant GMP documents.
Thanks to the platform, Cellpoint's partners are able to have critical quality documents up-to-date at all times. This not only saves Cellpoint hours of work, but ultimately gets life-extending treatments to cancer patients faster, for whom time really is of utmost importance.
Imagine what Scilife can do for your company!
Reach out, we're always happy to chat.