Trusted by more than a hundred quality leading organizations





Learn more, empower everyone, improve quality
Make learning a habit by rewarding people for engaging with training content and demonstrating proficiency with Scilife Academy. Keep the motivation strong with points, badges, and leaderboards.
⍜
Fit microlearning into your day
Learn at your own pace with engaging video tutorials, featuring expert insights and easy-to-digest learning pills.
Personalize your learning path
Take the learning route that best suits you and your organization. Fuel your growth and never stop learning!
◚◛
Showcase your accomplishments
Expand your quality knowledge, gain recognition, and get the certificate to prove it.
%
23
%
increase in impact from quality improvement initiatives
>
120
>
resources such as assessments of knowledge and quality capabilities
>
925
>
minutes of mind-stirring, thought-provoking lessons to choose from

When quality transcends the boundaries of the QA department, it inspires everyone to undertake quality-focused actions, driving continuous improvement. Quality is no longer perceived as a mere department, but a way of thinking across your whole organization.
Turn your teams into
quality luminaries
Feed your mind with a series of bite-sized modules that cover a vast range of quality concepts within the Life Sciences industry.
Quickly grasp complex concepts with the help of visually appealing infographics and concise guides that simplify even the most challenging topics.
Assess your learning and
test your knowledge
Reinforce your learning with quizzes and assessments designed to measure your progress and keep you motivated.
Regularly evaluate your understanding of key concepts and track your progress over time, ensuring that you're effectively absorbing the material and improving your expertise.


Identify knowledge gaps! Our quizzes can help pinpoint areas where you may need to focus more attention, allowing you to tailor your learning path for maximum effectiveness.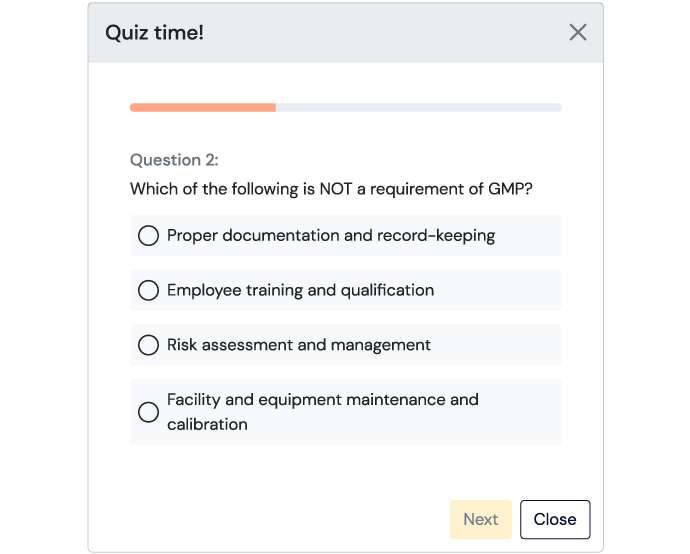 Gain your Smart Quality diplomas

to certify your

success

Earning a Scilife certification not only validates your expertise but also demonstrates your commitment to maintaining the highest quality standards.

Our certification program offers a comprehensive curriculum designed to deepen your understanding of quality concepts and best practices in the Life Sciences industry.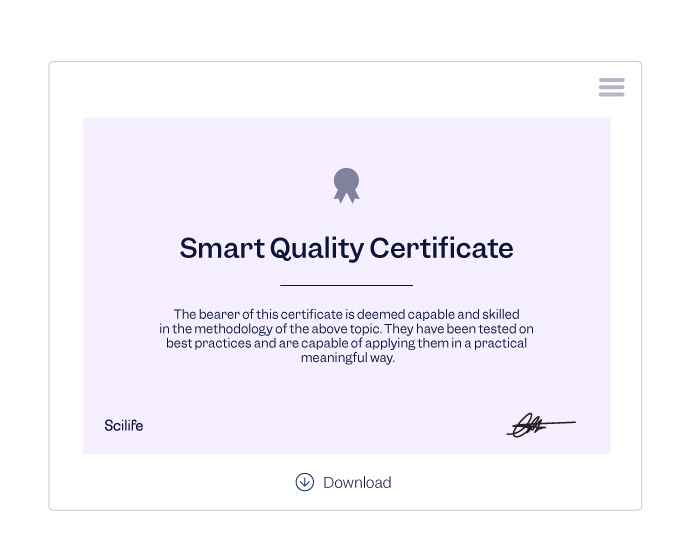 At Scilife, we believe that empowering your team with the right knowledge and skills is essential to success. That's why we've integrated continuous learning as part of our Smart Quality approach. Our curated Scilife Academy is bursting with bite-sized video courses on a vast range of quality concepts within the Life Sciences.
Why does Smart Quality matter?
By investing in Smart Quality continuous learning approach your organization can:
Drive continuous improvement and innovation by equipping your team with the skills and knowledge to optimize your QMS processes.




Ensure regulatory compliance by staying up-to-date with the latest industry standards and best practices.




Boost employee engagement, satisfaction, and retention by fostering a culture of learning and growth.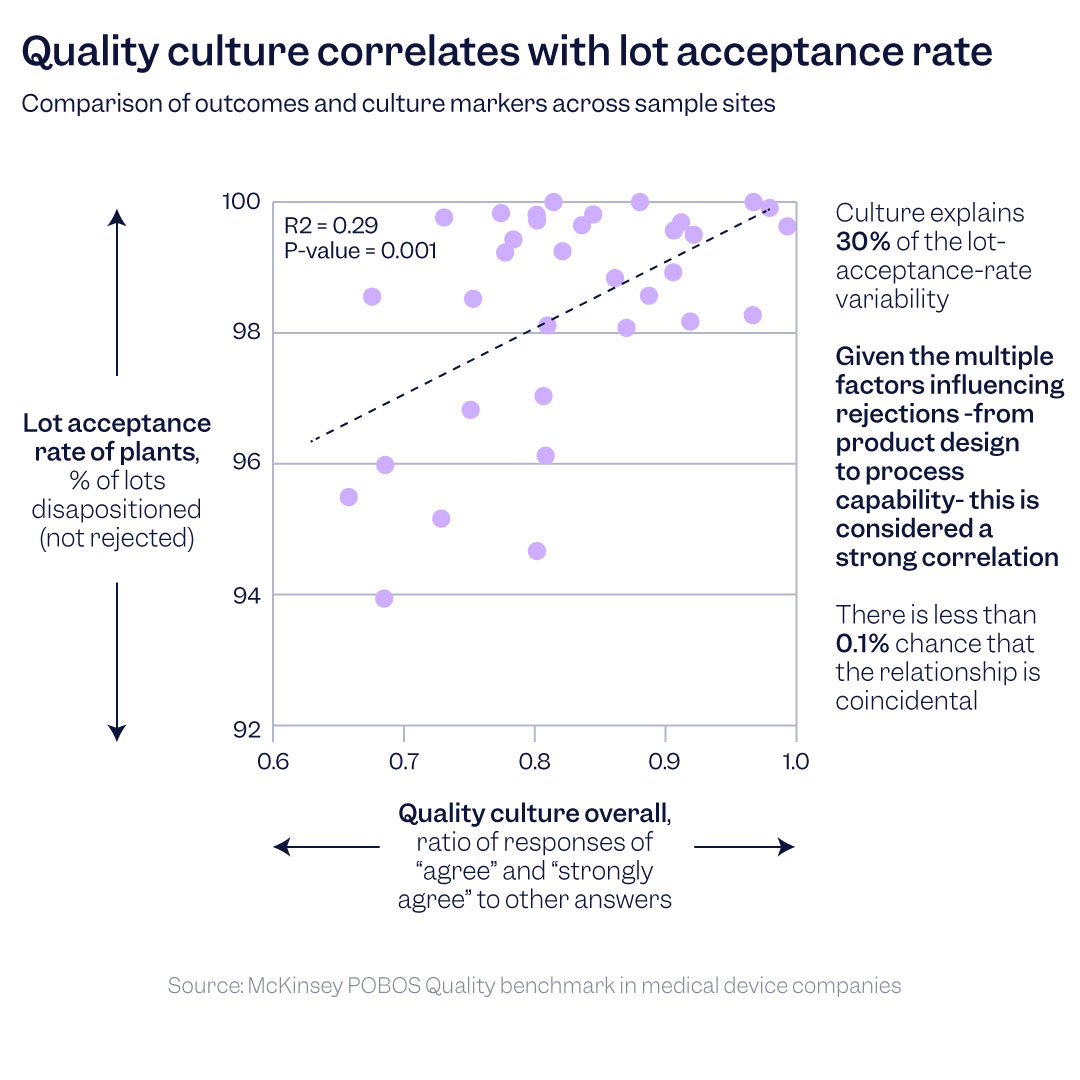 Are you feeling inspired to learn more?
Shire bright in the realm of Quality
Start your learning journey now!