Quality Audit
Software
Manage supplier qualifications, supplier audits, internal audits, and incoming audits successfully.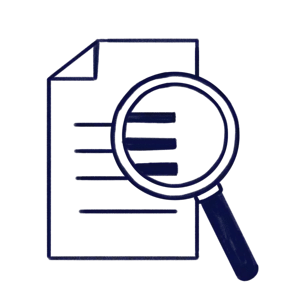 Without the right tools, preparing and going through audits becomes a mad scramble. Gathering all of the necessary information, documentation, and haphazard reports can result in a ton of stress. Imagine doing this regularly throughout the year!
Remove
audit stress,

forever!

Our Audits module integrates seamlessly with other modules like the Events, CAPAs and Change Control modules so all the relevant information is linked and easily accessible.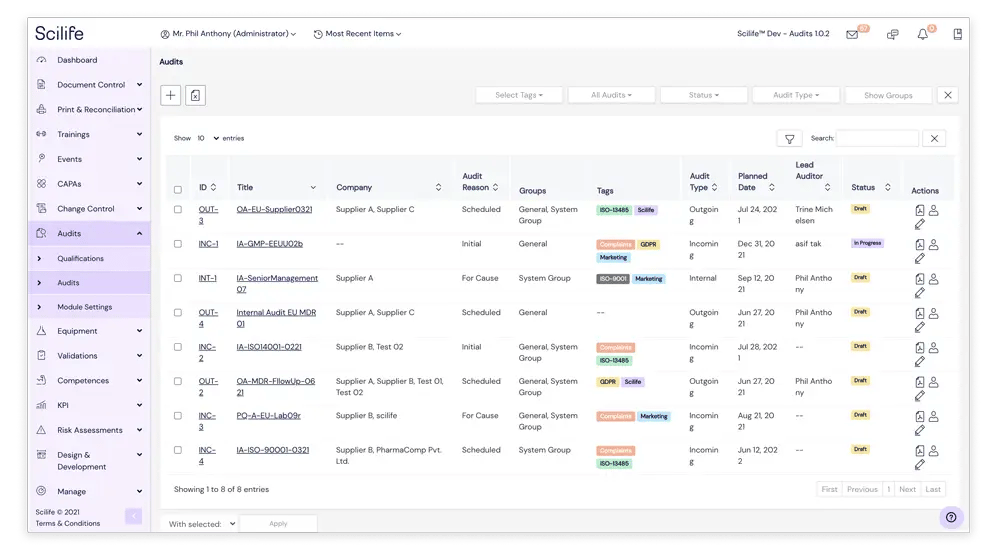 Ready for incoming, outgoing and
internal audits
Total confidence in
all types

of audits

Whether you are hosting or performing an audit, our Audits module lets you plan, execute and report on any type of audit - all from within the same module. Our Audits module intelligently adapts itself to the type of audit you need to manage.

Flexible handling of
audit findings
Mitigate findings within our Audits module or integrate with the CAPAs module to handle audit findings there. Non-conformities can be created automatically according to findings within the Events module, which allows you to benefit from the entire Events workflow to push the findings through investigation, risk assessment, and approval stages.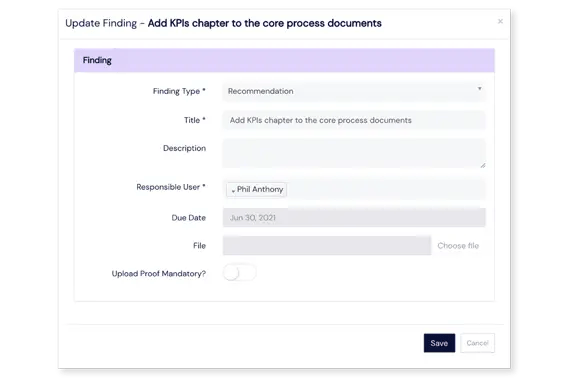 Take charge of supplier qualifications
Regulate
Qualifications

prior to audits

The power is in your hands. Oversee supplier qualifications in a separate workflow and decide if an audit is required. The Audits module helps you keep track of suppliers, qualifications, and the necessary audits efficiently.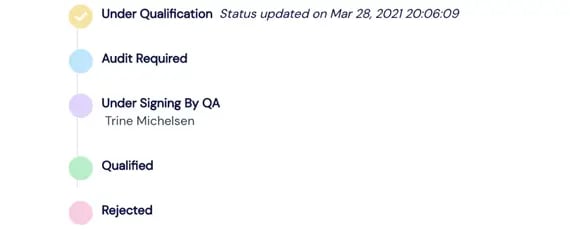 What
Our Customers

Say

Scilife's Audits module is a hit with Life Science companies!
The Qualification and Audit workflows supported the delivery of a significant step change; both effective at reducing duplication and providing pivotal real-time visibility of status at Global, Regional and local level within our organisation. In addition, the flexibility to link qualification records to audits or manage stand-a-lone audits within the module is highly advantageous for the users.
Suzanne Parish
European Healthcare Quality Manager at Yusen Logistics
The Audit module makes my life easier. It helps me keep track of supplier qualification status and offers automation tools for report generation. Following up on actions and managing them is made fun! The Scilife team is also open to developing it even further together with us as users, which is great and unique.
Neanke Bouwman
Associate Director Quality Operations at CellPoint
For Amnovis, as a start-up production and engineering company that aims for fully paperless operations, the Audits module proves to be a valuable asset in the comprehensive solution provided by Scilife. It is more than just a handy tool to keep track of all past, present, and future audits and the related findings. Through the connection with the CAPA and Change Control module, it also makes sure that every finding is thoroughly dealt with in a timely and consistent manner that is fully traceable.
Bert Engelen
Quality Manager at Amnovis